Isn't it exciting to see the world slowly opening up again? I've been fully vaccinated, and I'm feeling more and more comfortable to go out into the world again. And with this new freedom comes more teaching opportunities for me, and I couldn't be happier. In fact, there are some VERY new places that I'll be, and I hope I might just see you there!
Here are the places I'll be at in the coming months:
Red Stone Glen Fiber Arts Center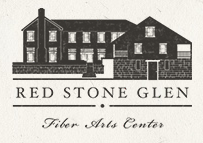 I'm very happy to be teaching a variety of temari classes at the amazing Red Stone Glen Fiber Arts Center. Nestled in gorgeous Newberry Township, PA (just north of York), the glen is THE place to study fiber arts. Founder Sara Bixler and her renown father Tom Knisley are the fiber artist resident teachers, and the variety of classes held here year round is incredible. Red Stone Glen also features fantastic and affordable student lodging, and a well stocked fiber store! Find out more information at their website:
http://redstoneglen.com/
Temari 101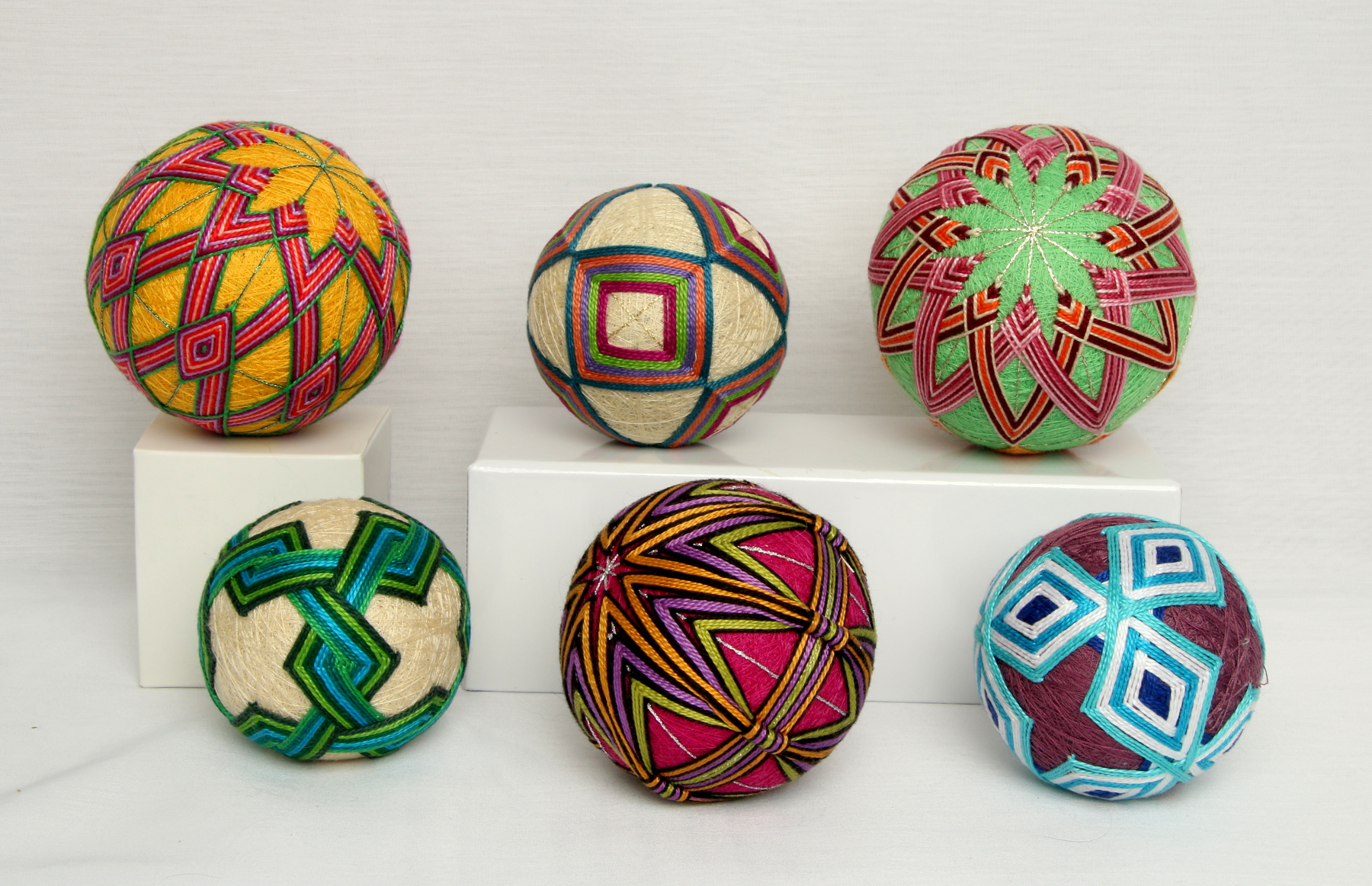 A two day introduction to stitching and making temari. This is a class to learn the skills for doing temari, not just a "projects" class. We learn and practice all the basics, and you will receive materials for 4 temari and even go home with two extra patterns.
Upcoming class dates:
October 16 -18, 2021 (Saturday and Sunday; Monday is an optional day to continue working and reinforcing skills, which I *highly* recommend staying for.)
http://redstoneglen.com/classes/temari-101
Temari Open Studio
Open Studio is back and bigger than ever! This class is all about getting personalized help for whatever your current temari needs are. Whether you come to refresh your basic knowledge or to learn new advanced skills, I'll work with each student on their individual goals. Bring along your previous work, supplies and questions, and get ready for a relaxing and yet invigorating weekend of temari fun. And if possible, let me know ahead of time what you are interested in working on, so I can come prepared with a lot to share with you.
If you're not sure what to stitch or study next, check out Red Stone Glen's blog about temari. At the end of the post is a list of suggested temari skills that might give you some great ideas on what to study next! Check out the article here:
Upcoming class dates:
August 27th – 29th, 2021 (Friday through Monday).
http://redstoneglen.com/classes
Kiku Rising
I'm very excited about this brand new class! My students have been asking me for years to write up this kiku sampler that I stitched some years ago, and I finally have! Students can pick which colorway they'd like to stitch, either the "Kiku Sunrise" stitched in warm orange and red colors, or the cooler "Kiku Moonrise", worked in blues and purples. The only pre-requisite is that students have a basic temari background (such as taking Temari 101 or the equivalent), and that they are comfortable wrapping a large base to bring to class. We will do the marking, border, and work on the twelve different faces of the ball together, exploring many of the variations of the kiku stitch as we go.
Upcoming class dates:
July 24th – 26th, 2021 (Friday through Monday).
https://redstoneglen.com/class/kiku-sunrise-moonrise/
John C. Campbell Folk School
I'm thrilled to be offering a week long class in temari at the wonderful folk school in Brasstown, N.C. If you haven't heard of them, check out their website. Their week classes are a wonderful retreat, as you can stay on campus and enjoy their great food while indulging in a great crafting class. The setting is a simply magical place, and as a bonus, you will get to meet new crafting friends and see all kinds of inspiring art! They have been taking many precautions to make their campus safe for everyone. (You can read more about their Covid-19 policies at their website below).
You can find their online catalog here:
https://www.folkschool.org/eCatalog_May_Dec_2021_compressed/index.html#page=1
July 4th – 9th, 2021. (Sunday through Friday).
TAs of mid-June, there are still a few spots open, so if you are interested, call the registrar soon!
Seminars and Conferences
I am teaching a number of small classes at the online Mid-Atlantic Fiber Arts 2021 Conference! This is the first year the entire conference is being held entirely online. so the format is very different than in past years. Instead of committing to a single class, there are many smaller lectures and classes going on throughout four days.
I'll be hosting four different events during this conference, June 24th – 27th, 2021:
I'll be demo'ing how to make a swirl temari design in Workshop 516 on Friday evening:
I'll be showing weavers the in's and out's of using the software PCW Fiberworks to plan out and design weaving projects in Workshop 142 on Saturday morning:
I'll be giving a lecture during the Friday lunch hour introducing the attendee's to the fabulous art of Japanese Temari! (And this lecture is free for all Conference participants!)
And if you're looking for a fun night of trivia and silliness, be sure to join me as I host the Trivia Night event on Saturday night! Any Conference participants can drop in and watch the fun as our contestant teams pit their wits against my crazy questions!
I'm so thrilled to have the chance to participate in this conference in such a variety of ways. And this will be my first time teaching online, so I expect to learn a lot (and maybe even offer more online options in the future…)
Interested in a private class?
I love teaching, and I don't mind travelling! If you have a group of people interested in learning temari, contact me at jenweberfiberarts@gmail.com.
(My minimum class length is two days, my preferred maximum number of participants is 8, and my hard limit maximum number of students is 10.)