Looking to learn temari with me? Here are the places I'll be at in the coming months:
Red Stone Glen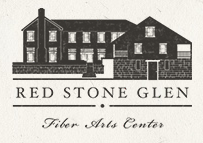 I'm very happy to be teaching a variety of temari classes at the amazing Red Stone Glen Fiber Arts Center. Nestled in gorgeous Newberry Township, PA (just north of York), the glen is THE place to study fiber arts. Founder Sara Bixler and her renown father Tom Knisley are the fiber artist resident teachers, and the variety of classes held here year round is incredible. Red Stone Glen also features fantastic and affordable student lodging, and a well stocked fiber store! Find out more information at their website:
http://redstoneglen.com/
Temari 101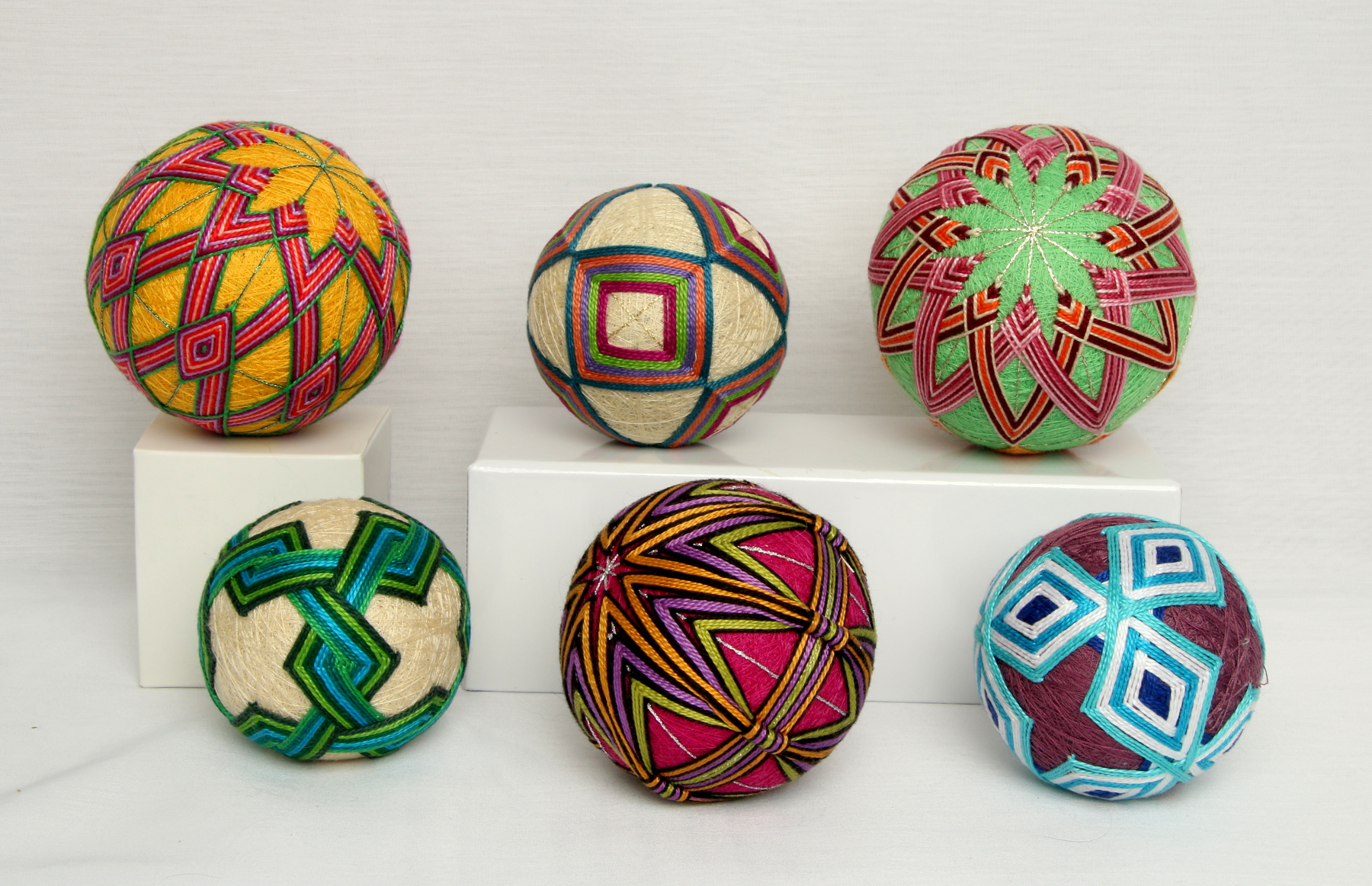 A two day introduction to stitching and making temari. This is a class to learn the skills for doing temari, not just a "projects" class. We learn and practice all the basics, and you will receive materials for 4 temari and even go home with two extra patterns.
Upcoming class dates:
April 1st and 2nd, 2020 (Monday and Tuesday)
http://redstoneglen.com/classes/temari-101
Temari 201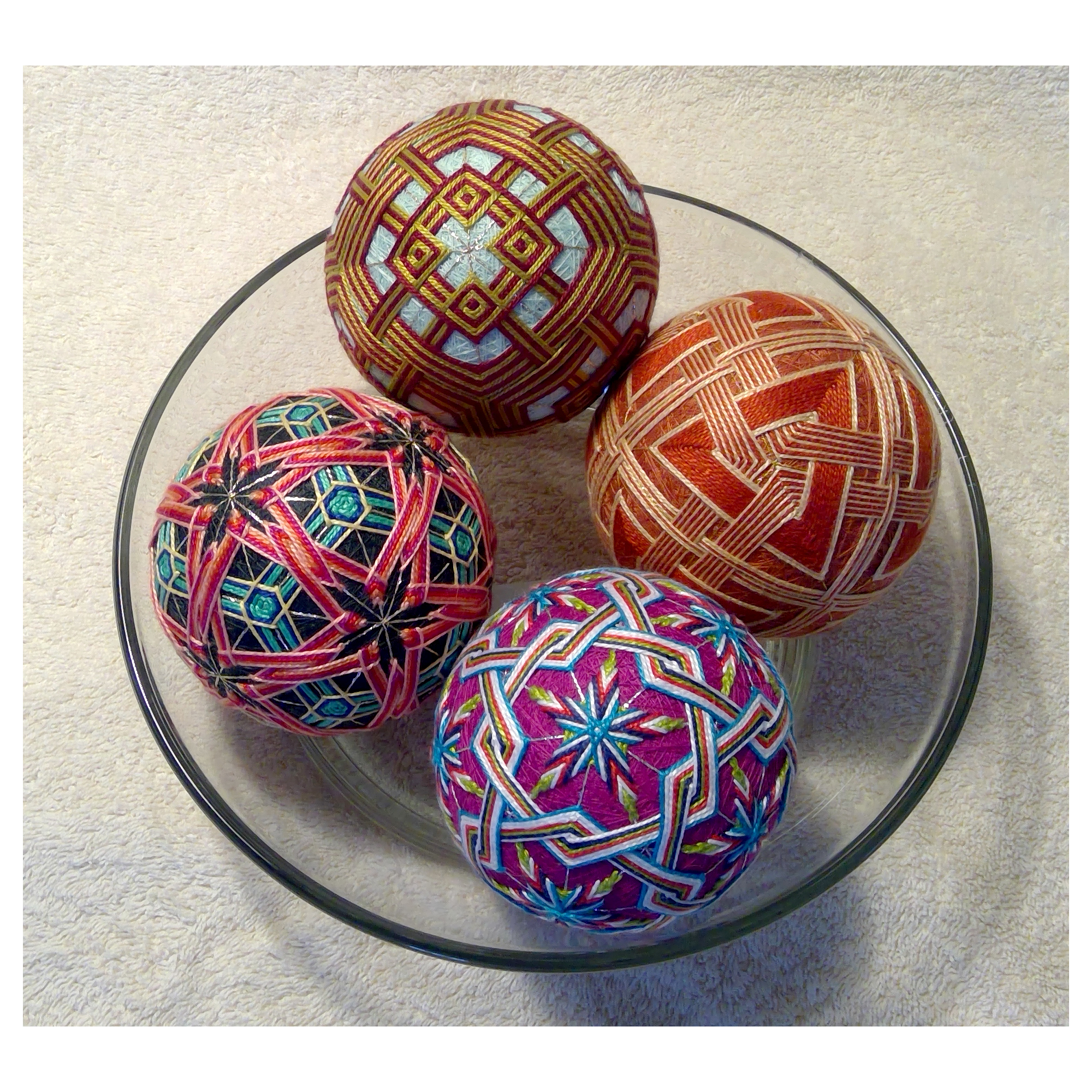 Two more days to take your stitching to the next level, and conquer the combination 8 and combination 10 divisions. You will receive materials for two temari, and instructions for 2 additional projects. If you are interested in trying rice hulls as your core, this is the place to do it!
Upcoming class dates:
June 6th and 7th, 2020. (Saturday and Sunday)
http://redstoneglen.com/classes/temari-201
Why Knit & Purl, lets Flax & Swirl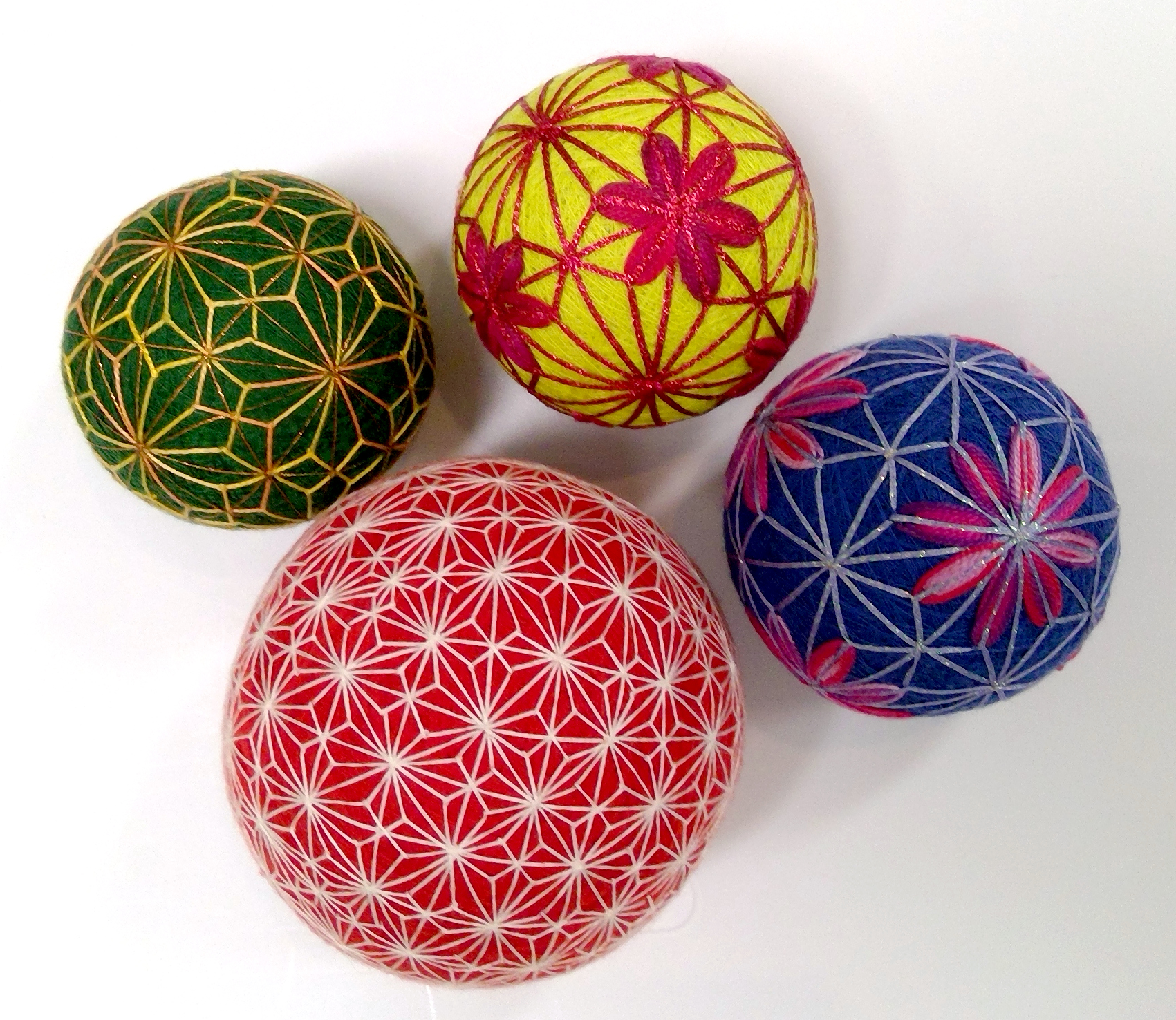 This one day class specifically teaches two very popular temari stitching techniques — the amazing swirl stitch (top) and the versatile flax stitch (bottom). You will need basic temari skills for this class, and you will be delighted to leave with an in-depth knowledge of both techniques.
Upcoming class dates:
August 15th, 2020. (Saturday)
http://redstoneglen.com/classes/why-knit-and-purl-let-s-flax-and-swirl
Temari Open Studio
After a successful first time, the Open Studio is back and biggerthan ever! This class is all about getting personalized help for whatever your current temari needs are. Whether you come to refresh your basic knowledge or to learn new advanced skills, I'll work with each student on their individual goals. Bring along your previous work, supplies and questions, and get ready for a relaxing and yet invigorating weekend of temari fun. And if possible, let me know ahead of time what you are interested in working on, so I can come prepared with a lot to share with you.
October 16th, 17th, and 18th, 2020 (Friday through Sunday).
http://redstoneglen.com/classes
John C. Campbell Folk School
I'm thrilled to be offering a weeklong class in temari at the wonderful folk school in Brasstown, N.C. If you haven't heard of them, check out their website. Their weeklong classes are a wonderful retreat, as you can stay on campus and enjoy their great food while indulging in a great crafting class.
I am tentatively scheduled for teaching the week of July 4th, 2021, but stay tuned for more information!
Black Sheep Yarn Shop
I'm excited to be working with Black Sheep Yarn Shop, located in Timonium, Maryland. Not only will I be doing some temari classes there, but I'm also going to be helping them teach floor loom classes. I'm very excited to be joining the talented and fun group of fiber enthusiasts there!
Check out all that they have to offer at https://www.blacksheepyarnshop.com/
Seminars and Conferences
I enjoyed teaching at the Mid Atlantic Fiber Arts Conference this past June 2019, and I'll be looking to expand my presence to even more such venues in the future. Stay posted!
Interested in a private class?
I love teaching, and I don't mind travelling! If you have a group of people interested in learning temari, contact me at jenweberfiberarts@gmail.com.
(My minimum class length is two days, my preferred maximum number of participants is 8, and my hard limit maximum number of students is 10.)